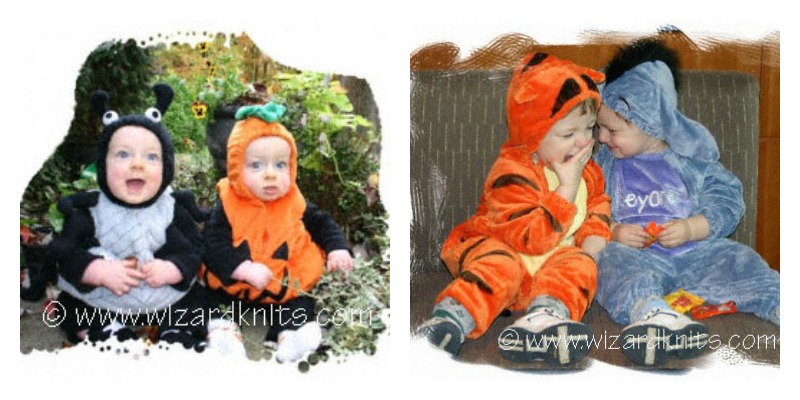 We may earn money or products from the companies mentioned in this post.
Making Inexpensive Halloween costumes for children are not that difficult to find but why not consider a homemade disguise or going the DIY route to create a unique costume for your child?
Need ideas for easy and inexpensive Halloween costumes
for children?
 Martha Stewart Halloween 2015
We've come across a few amazing tutorials for spectacular costumes in the mini-me category.
Using clothes the children already have is one dollar stretcher idea but under $5 to put together a cute disguise is a winner too!
Let your imagination run wild. There are dozens of ways to assemble inexpensive Halloween costumes for children – even at the last minute.
Halloween has a tendency to creep up on you.
In a hurry to find the perfect costume?
====> Find Adorable Costumes For Babies & Toddlers

[prosperInsert q="costumes for babies" gtm="merchant" v="list" id="Nemo_Costume_for_Baby_-_Finding_Dory~" ft="fetchProducts" imgt="original" fb="Nemo_Costume_for_Baby_-_Finding_Doryquery_costumes for babies_~"][/prosperInsert] ====> Find Classic Halloween Costumes For Children
We know how elaborate Martha
can be when it comes to costumes but in the 2015 magazine
she dishes out a couple of cute, crafty and inexpensive Hallowen costumes for children:
Earth Hair requires a can of colored hair spray and some plastic bugs.
For the Beehive, you'll need some yellow yarn, twigs, chenille bees and a few leaves.  Oh…I forgot – some bobby pins.
 Toddler Blue Crayon Costume

Funny thing about spook night for little people. It's not until they are a little older that they really appreciate the costumes.
Let's face it, Mom and Dad select Halloween costume for children. Up to a certain age…
Then even the shopping experience for a costume can require some give and take. The kids may have grand ideas which simply do not fit your budget.  Many times, those inexpensive Halloween costumes for children come in the form of last minute purchases at 70% discounts.
Halloween costumes for children can be expensive but why not present them with a DIY, easy halloween fancy dress idea?
Handy with a sewing needles, thread and scissors
?  The crayon was quick and easy.
Time to see if those outfits can be assembled on a smaller budget and still please the children. What is their favorite color? My son was a crayon once upon a time – a green crayon.
Buy some felt yardage, a glue stick and some elastic. Voilà!
The pattern is available in sizes for everyone in the family from the newborn to the parents. A box of Crayolas!
How about dressing up as a pencil or a tube of toothpaste? Get out those scissors – you can do this!
Wendy has written a wonderful article about making simple, easy costumes even the kids can help you make for spook night.
Inexpensive Halloween Costumes For Children:
Easy Costumes Kids Can Make
By: Wendy Legendre
Kids love making things with their own hands, including costumes.
The two costumes that follow, a flower and a bumblebee, are so easy to make and just perfect for children to help create.
To make a bumblebee you will need …
1 Yellow Garbage Bag
Black Electrical Tape
A Hair Band
2 Pipe Cleaners
2 Small Foam Balls (available at craft and dollar stores)
To make the body, lay the yellow garbage bag flat on a table and have your child hold it down, while you cut and place four stripes of electrical tape across, front and back. Your child can then press the tape down snuggly. (Each stripe needs 3 widths of the tape.) Finally, cut holes out for the arms and the head. Note: If you make a mistake, clear packing tape or scotch tape works wonders.
To make the antennae twist 2 pipe cleaners to the hair band and then, push a foam ball onto the other end of each pipe cleaner (the wire inside the pipe cleaners makes this easy). Note: Before adding the pipe cleaners, wrap them around a pencil to give them that curly look and add strength.
To make a flower you will need …
1 Green Garbage Bag
Several Sheets of Colored Paper
Scotch Tape
To make the body, Cut head and arm holes out of the green garbage bag.
To make the head of the flower, cut a 2-inch wide strip of paper and wrapped it around your child's head from the top of her head to her chin, being sure to create a comfortable fit. Tape it and remove it. Next, cut out several petals about 5-6 inches high by 3-4 inches wide. Let your child pick the colors she wants for her petals. Cut the petals by eye, or create a pattern first (wide and rounded at the top and tapering at the bottom.) Next, attached the petals all along the inside edge of the band you just made and finally, fold the petals outward. Note: The number of petals will depend on your child's preference.
If the flower headpiece wants to slip off, add a second strip of 2-inch wide paper to the first one from approximately ear to ear, around the back of the head.
Upon completion, your child will not only look adorable, but will be thrilled with knowing she helped make her own costume.
Please remember, plastic bags are not a toy and should be used with caution, under adult supervision.
Wendy Legendre: The author has hosted hundreds of kid's and youth programs and events, ladies events, community events, showers, birthday parties, slumber parties, and camps over the last 25 years. She also directs local theater productions and teaches drama at a small private school.
If you are planning a costume party, shower, scavenger hunt or any other gathering or event visit https://www.diva-girl-parties-and-stuff.com for party games and ideas.
Think how often the kids just grabbed something in the house and created their own instant costume? Although we have purchased cheap Halloween costumes at the last minute, I know that if I search around the house I'm sure to find costume props and accessories to make inexpensive Halloween costumes for children.
(Visited 308 times, 1 visits today)