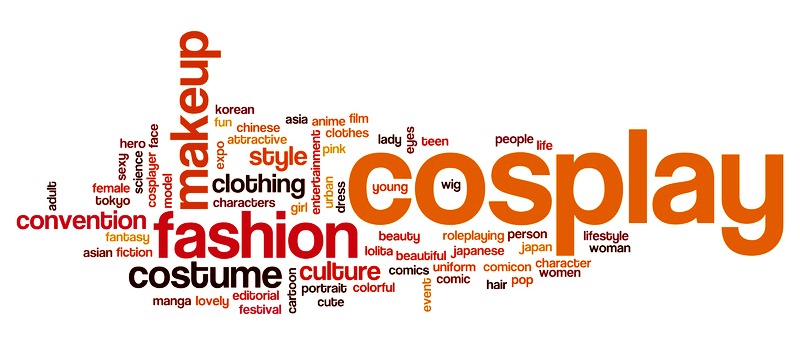 We may earn money or products from the companies mentioned in this post.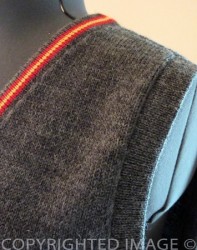 Assembling Harry Potter Cosplay Costumes –  Here is a collection of the best Harry Potter® characters costume ideas, quality props and accessories for wizarding fans.
You know what they say – accessories make the outfit and the same holds true for costumes especially wizard costumes and the Harry Potter® character costume.  In Cosplay, authenticity sits at the top of the list when it comes to assembling a costume – any costume for any character.
The very first critiques of Hobbie's wizard wear knits came from cosplayers.  They requested authenticity in colors, materials, and styles in our custom-made reproductions of the costume components seen in the movies.  This attention to detail can be seen in any costume.  Costume contests are a big part of any Anime convention.
Our specialty is custom-made and custom-sized reproduction knitwear such as scarves, sweaters, vests, cardigans, team sports sweaters with matching knee socks – in other words, all the knitwear which helps wizard students of all ages complete their school uniform.
In a hurry? ==> Check Out A Variety of Props For Harry Potter Costumes
Costuming Props For Harry Potter Cosplay Costumes
Companies continue to produce Harry Potter© costumes props!  This sweater vest with badge
is knit in cotton and is available in all House colors.
Another company offers a sweater vest without a badge
. Be sure to double check the sizing on this model as the proportions and fit looks somewhat off.  You will also notice that their cardigans feature contrast button bands and combine the COS and the POA style.  We've also had requests to combine both styles!
Click on the link to see their entire collection
of cosplay costumes.
 WOTOGOLD vest For Harry Potter Red
 Mufou Cosplay Costumes Waistcoat
 SAIANKE Cosplay Costumes Waistcoat and Tie
&
The original maroon and old gold tie
is still a best seller on Amazon!
Scribbled on the parchment paper of our Big Book of Spells, we've kept an ever-growing list of magical establishments, which carry some of the best wizarding costuming props.
Unfortunately, since the Harry Potter phenomenon became a household topic, many of these magical establishments are no longer in the costuming trade.
However, we've maintained a list of the best Harry Potter© costuming resources, mainly for the purpose of studying the materials, colors and construction of the wizard sweaters.
Accuracy Is Extremely Important
Since we opened our doors in 2002 , with the growing popularity of the Harry Potter© costume, many information packed websites have developed that are entirely devoted to the assembly of authentic looking Hogwarts© costumes, with an emphasis on accuracy of detail.  Hobbie's House is primarily all about the authentic looking and accurate "reproduction" of the Wizard School uniform knitwear…the pullover sweaters, scarves, vests and cardigans.
While we're constantly searching for the best wizard wear resources, costuming accessories, tutorials for sewing your own costume pieces, and shops which offer fabulous, high quality costume props and accessories, listed below are links to some of the best of these resources – any one of which is sure to help you assemble the proper student "look".
Our resources were mentioned on Yahoo Voices for those interested in being the next Albus Dumbledore®.
Featured photo (c) Can Stock Photo
You can also check out the selection of Harry Potter cosplay costumes found on eBay.
Searching for the best cosplay costumes for all Manga characters?  Follow the link for an amazing selection of cosplay costumes.
Be sure to visit our Portrait Gallery to see how Hobbie's custom-made wizard sweaters and scarves coordinate with other Harry Potter cosplay costumes and props to accessorize for some award winning looks.
Costuming Resources and Accessories
 Deluxe Harry Potter Child's Robe – Gryffindor Deluxe Quidditch Robe, Medium (size 8-10)
&
==> Children & Adults – Best Selection Of Robes And Cloaks
Aradani Studios
is an independent art and costuming company, specializing in
fantasy ears (elf, halfling, etc.) and masks (goblin, troll, etc.).
They cater to fans both online and at renaissance festivals around the country.
Wizard Hats For Students & Professors
Wizard hats? The easiest to recognize is the student's hat, but when it comes to our wizards, appearance is everything…and every magical character in this story has their own version of a Wizard Hat.
Many if not most cosplayers create their own costumes from scratch. If time is short, why not consider some of the best looking wizard hats from different manufacturers?
Here are just a few of our favorites.
 One Size Adult Sorting Hat – Brown
 elope Student Hat
 Professor McGonagall Hat
&
 The Dumbledore Tassel Hat

 Albus Dumbledore Wizard Hat

&
==> Student Hats To Beanies – See The Best Selection Of Wizarding Hats
School Patches for Student & Sports Robes
Wizarding costume patches add the perfect finishing touch to your school sweater or team robe.
However…not all patches are created equal!
Check Starland for patches. eBay is always and still a good place to find patches.
 Hogwarts School of Witchcraft and Wizardry Coat of Arms Iron On Applique Hogwarts School Robe Emblem & Coat of Arms Harry Potter Iron On Applique
&
==> Huge Selection of Embroidered and Iron On School & House Patches
School Uniform Ties
There are ties, and then there are wizard ties! How authentic would you like it to be?
The Hogwarts® tie is one of the most important accessories of the wizard "uniform".
There is no shortage of wizard ties in every price range and quality – from superior quality, 100% silk, classic trapped bar designs to polyester costume props.
School ties date back to the late 1800s when the members of Oxford University's Exeter College rowing club created a "school tie".
Ties are still worn as an essential part of a British school uniform but they can be found on any college or University campus. In fact, you can even shop for them by school or by color!
School ties and their color patterns proclaim your allegiance to a certain group or Wizard School "House".
Depending on your preference, the Wizard School uniform has two classic, conservative styles of ties: the bar striped of the original uniform or the trapped bar, regimental stripes of the newer style.
However, let's not forget other resources where you might find exactly what you are looking for in a tie, be it the official, licensed products or great reproductions.
Is a wizard tie the very last prop needed to complete your Wizard School Uniform? Check out current listings for the school tie.
 Harry Potter Tie
 Harry Potter Polyesterties – SET Of 4
&
Wands For Casting Spells
There is a wand for every character in the Harry Potter saga and one for every budget…from the toy wand to the true collectibles. Handle your wand with care – make sure you studied the effects of any spell you plan to use. They are wicked!
 Deluxe HOT NEW Harry Potter Hogwarts Horace Slughorn's Wizard Magical Magic Wand LED Wand Deathly Hallows Gift Collection Wizard Harry Potter Albus Dumbledore's Wizard Magical Magic Wand The Elder Wand IN Box Harry Potter Wand Harry Potter Wand Replica. Narcissa Malfoy Wand Add Some Magic Into Your Life! Harry Potter Wand Replica. Neville Longbottom Wand. Add Some Magic Into Your Life! Dueling Magic Wands – Bone Singer and Albus Wand Magilus Pair – Game & Wizdom Wands Harry Potter Wand Replica. Fleur Delacour Wand Add Some Magic Into Your Life!
&
School Uniform Pullover Sweaters & Cardigans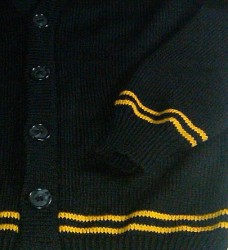 This is where Hobbie's House Custom Costume Knits comes in to complete your Harry Potter cosplay costumes with the knitting of a custom sized pullover House sweaters, cardigans and vests.
We've been hard at work since 2002 knitting student uniform costume props in authentic colors and a personal fit.
For those students who live in warmer climates, we also knit vests in a full range of sizes sfor Men, Women, Juniors and Children.
Time to complete your Harry Potter cosplay costumes in time for the next Anime convention.
(Visited 479 times, 1 visits today)