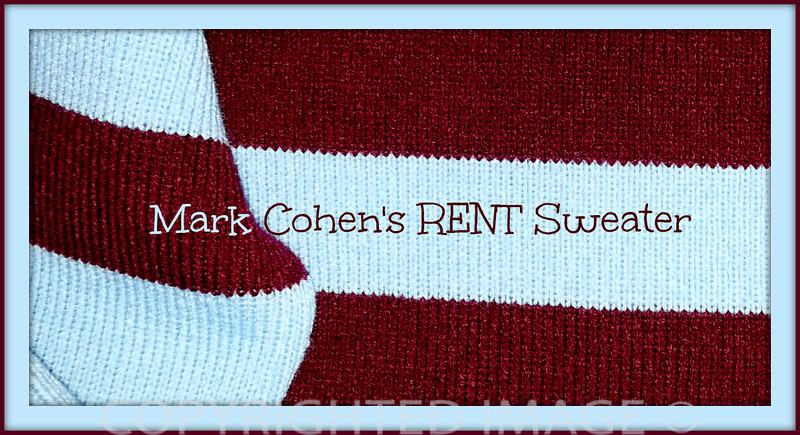 Posts contain affiliate links so readers can locate resources and materials mentioned in the articles. Thank you.

Men's RENT© Sweater Measurements - These are the measurements we use to knit the fully fashioned sweaters.
Please contact us to discuss sizing and measurements prior to ordering. if the measurements listed below do not coordinate with your personal numbers. The sweater's unique "authentic" fit also plays an important role in selecting the correct size.
More...
We do not adjust the shoulder width - it is an exact measurement. Shoulder width measurements listed in the chart below are standard shoulder widths for the given sizes.
Men's Size 32:
Shoulder width: 15.5 inches
Sweater length: 25 inches
Finished chest width: 33 inches
Sleeve length: 24 inches
Men's Size 34:
Shoulder width: 15.75 inches
Sweater length: 25 inches
Finished chest width: 35 inches
Sleeve length: 25.5 inches
Men's Size 36:
Shoulder width: 16.1 inches
Sweater length: 25.75 inches
Finished chest width: 37 inches
Sleeve length: 25.75 inches
Men's Size 38:
Shoulder width: 16.5 inches
Sweater length: 26inches
Finished chest width: 39 inches
Sleeve length: 26.25inches
Men's Size 40
Shoulder width: 17 inches
Sweater length: 26 inches
Finished chest width: 41 inches
Sleeve length: 26.5 inches
Men's Size 42
Sweater length: 27 inches
Shoulder width: 17.25 inches
Finished chest width: 43 inches
Sleeve length: 27.165 inches
Men's Size 44:
Shoulder width: 17.5 inches
Finished chest width: 45 inches
Sleeve length: 26.25 inches
Sweater length:27.75 inches
(Visited 284 times, 17 visits today)