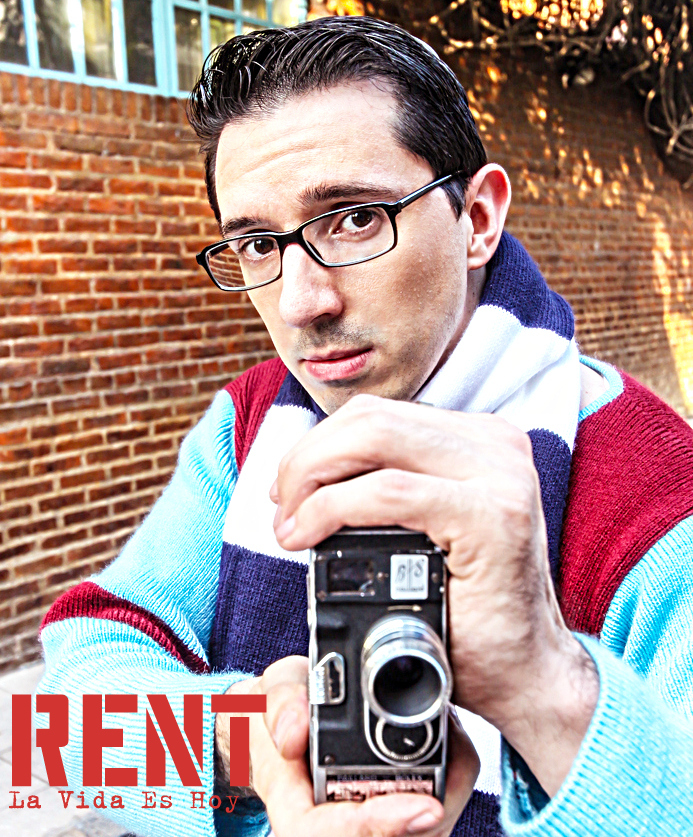 We may earn money or products from the companies mentioned in this post.
Mark Cohens sweater and scarf  – You aced the audition and now you need to dress the part for a production of the RENT Musical
 ?
Contact us directly to order Mark Cohen's RENT sweater and scarf.  Orders are received from a variety of sources.  The monthly production queue fills very quickly and the orders are processed in the sequence received.  Delivery is on a monthly basis without a specific delivery date.
Need a sweater set for a specific rehearsal or theater production date? Please order as early as possible.  We do not carry any inventory. Contact us to discuss your need-by date.
Mark's Striped Scarf Comes In Two Sizes!
Mark Cohen's trademark striped scarf as seen in the RENT® movie musical.
A custom made reproduction of the popular scarf. It's a perfect match for the sweater.
One size fits all but available in narrow or regular width.
Navy and white. Knit in 100% acrylic. Machine wash and dry – Cold water and low heat.
Intentionally finished to look like a used accessory.
How To Order 

Marc Cohens Sweater & Scarf

:
Please contact us prior to ordering the RENT sweater to discuss custom sizing if needed and the current delivery date.
Provide us with your shipping address so we can determine accurate shipping charges.
Depending on the size, the sweater and scarf combination weighs up to 2.75 pounds.
We ship USPS Priority Mail to continental destinations [3 day minimum shipping time frame] and First Class Mail International to worldwide destinations [Malaysia and Australia takes more than 10 days].  International shipments include an undetermined amount of time in Customs Clearance.
Shipping to certain South American destinations take even longer, in particular Argentina.
Rush orders (delivery within three weeks) are not available.  Why?
Previous orders already exist in the production queue. ALL orders are processed in the sequence received.
Our yarns come in dye lots. We do not combine dye lots in a sweater and may need to re-order materials to complete a new order.
Knitting and assembly of the sweater and scarf requires a minimum amount of turn around time.
Most sweater and scarf sets are custom knit for the lead character in High School drama and theater productions, as well as community theater productions across the United States from California to New York, Canada, several European countries, and even Down Under!
Past customers include:
The Biloxi Little Theater
The Kokomo Civic Theater,
M.I. Productions,
The Durham School of the Arts,
Santa Monica College Theater Arts Department,
The Simi Valley Cultural Arts Center
The Home Town Acting Studio of Medicine Hat, Alberta, Canada
Guernsey Amateur Dramatic and Operatic Club
The CETEM Production, Buenos Aires, Argentina
The CAPA program, Churchill High School, Livonia, MI.
Trumbull High School, Trumbull, Connecticut
The Little Theatre of Jefferson City
Please contact us with any questions about Marc Cohens sweater and scarf – a reproduction RENT musical costume.
(Visited 489 times, 5 visits today)